[829.6 MB] Brutal scene – a homeless person and schoolgirl incident – / Boukou Genba – Kimo I Homuresuoyaji Ga Joshikousei Wo Teniire Ta Baai – / Incident with homeless and senior stake (C-Socrates) [CEN] [2012, Rape, Public, Oral, Virgin, Web-DL] [jap]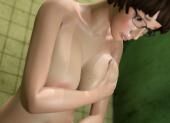 Brutal Scene – The Incident of the Homeless Man and High School Girl- / Brutal scene – the incident of the homeless person and schoolgirls – / 暴暴 現場 – キモい キモい レス オヤジ が 女子 高生 を 手 に 入れ た 場合 –
Year of production: 2012 .
Genre: BDSM, Oral, Rape, Students, Virgin
Duration: Broken to 4 parts (16:29)
Censorship: There are in all files
Language: Japanese
Voice: Original
Subtitles: Built-in Inspected (Hardsab)
Studio: C-Socrates
Description: "In the strike causes you pain.
Refuse and I will cause you pain.
I will show you what really fucks . "
Ai Naugasava goes home from the evening lesson.
There was an exam tonight. It comes out later than usual.
Overcome with conviction, it steps into the restroom of the park …
Dirty restroom where corrupted, pollutedOh, living homeless people.
This is not a place for the girl of her age.
She rushes out of the restroom. Suddenly, there are
sinister, dirty forms that block it out. One person, Kiyoshi Saitow,
Sly look from him with a curved smile.
With one glance on her sweet body, his awakening goes.
His smile becomes perverted, toothy deep wound. And he pulls her into the inside.
Video quality: Web-DL
Video format: MPG
Video codec: MPEG1 Video
Audio codec: MPEG Audio
Video: Bitrate 6 276 Kbps MPEG1 Video 720×480 (329: 240) 30.00fps
Audio 1: MPEG Audio 48000Hz Stereo 160Kbps-dlsite-