[Assembly Skyrim] SLE – Skyrim Light Eroticism [1.2] (Kuoshi Zetzy, Bethesda Game Studios, Loverslab Community, Nexusmods Community) [Uncen] [2020, Action, RPG, 3D, Anal, Oral, Group, BDSM, ALL SEX] [ rus]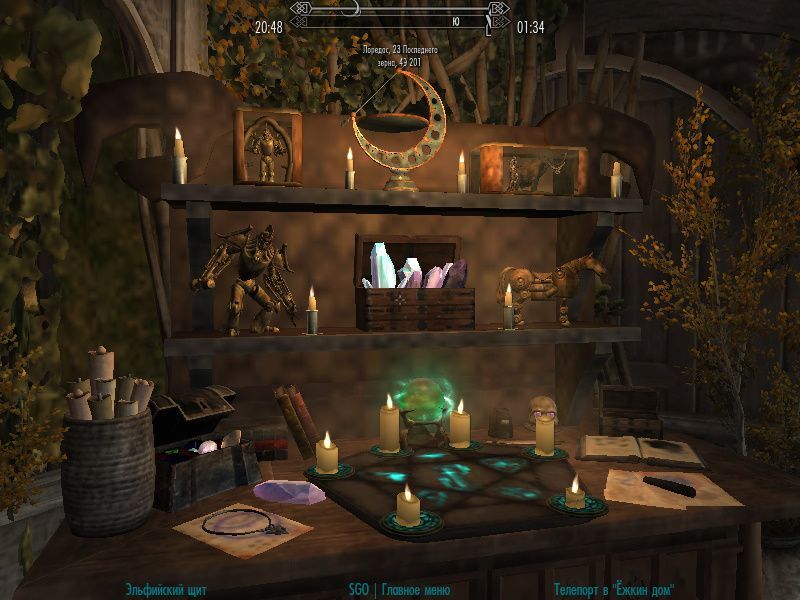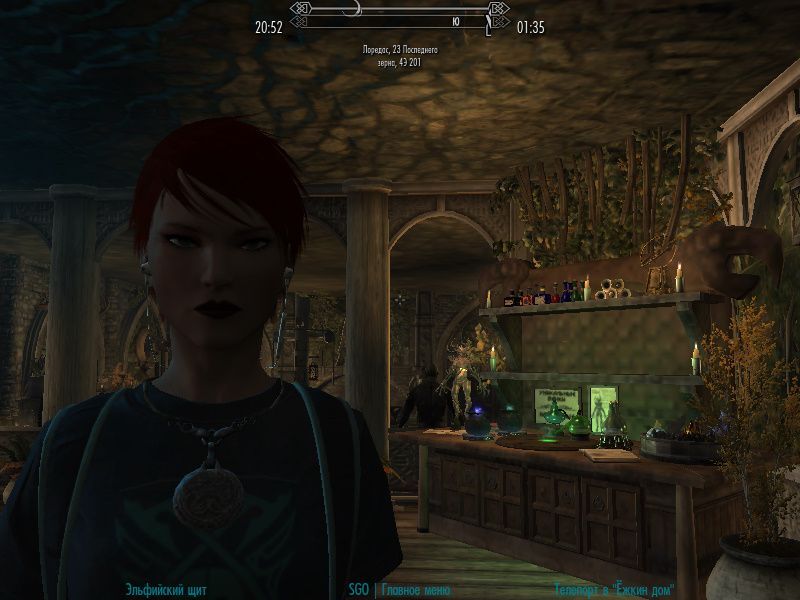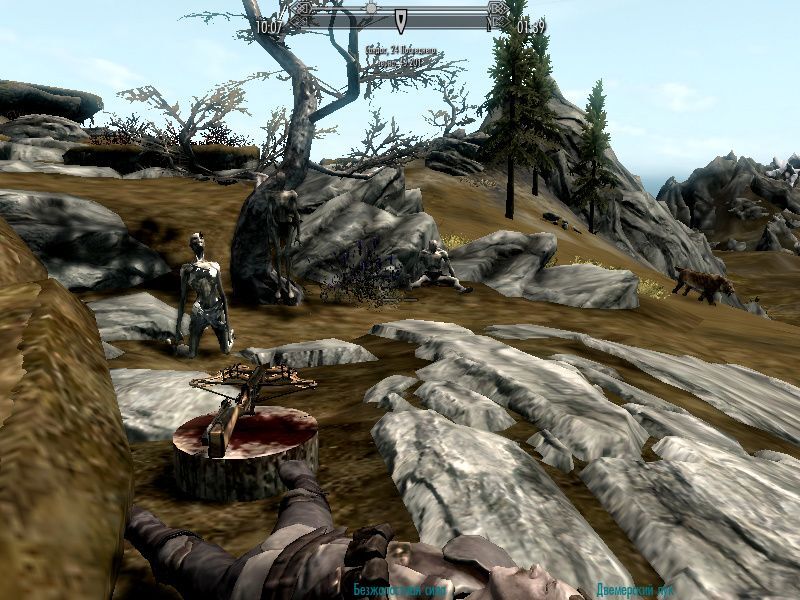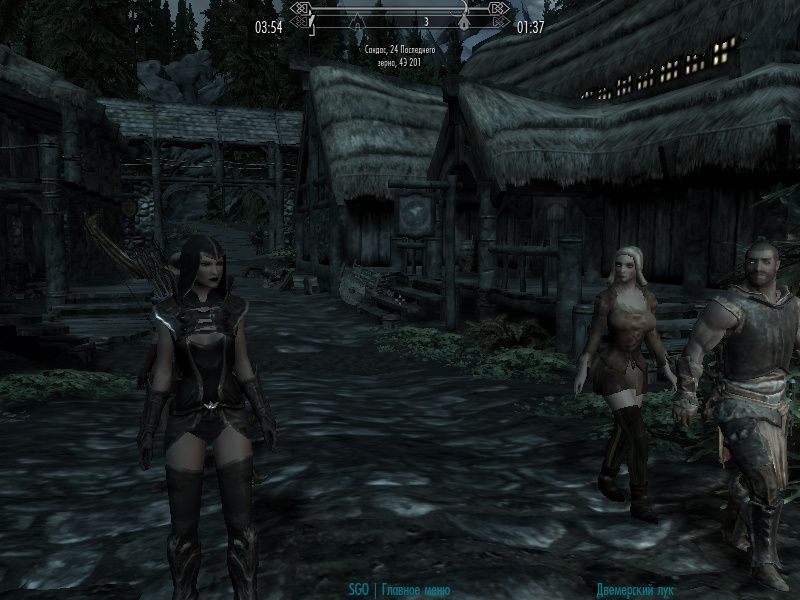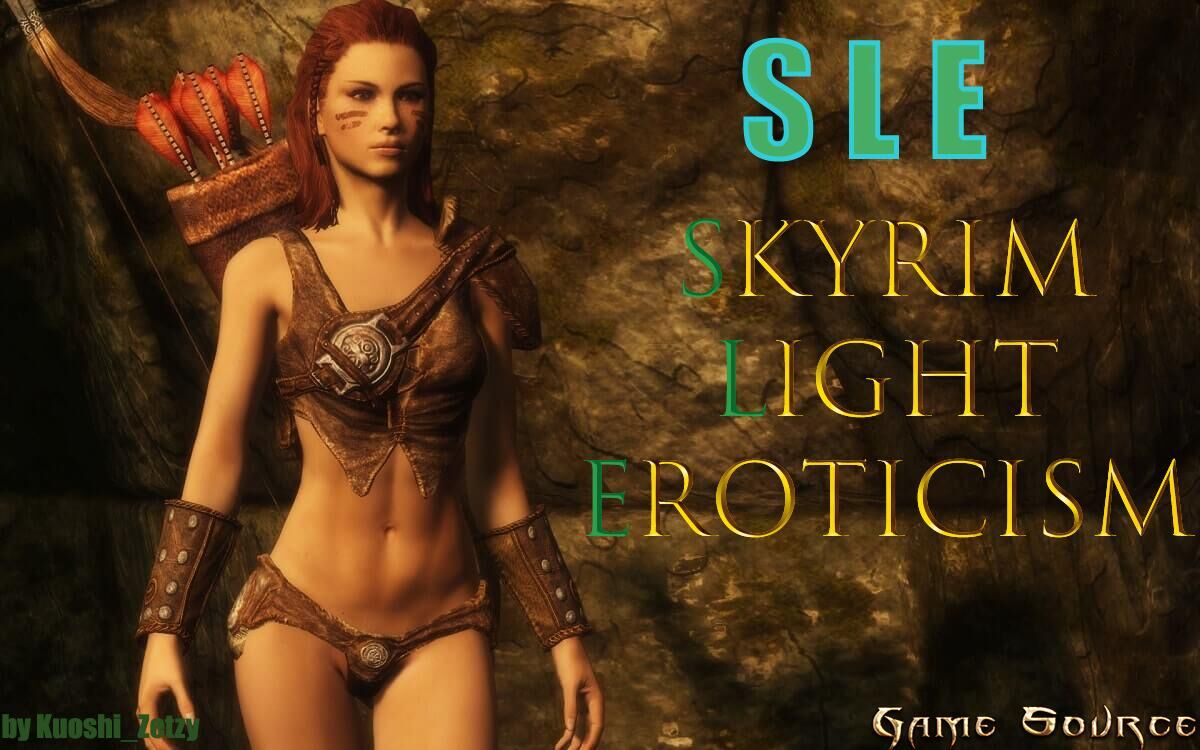 SLE – SKYRIM LIGHT ERTICISM
Year of release: 2020
Release Date: 2020/02/20
Updated: 2021 \ 08 \ 16
Genre: Action, RPG, 3D, Anal, Oral, Group, BDSM, ALL SEX
censorship: missing / there is a removal patch
Developer / Publisher: Kuoshi_Zetzy, Bethesda Game Studios, Loverslab Community, Nexusmods Community
Platform: PC / Windows
Type of publication: pirate (unofficial )
Tabletka: Not required
Version: 1.2
Game Language (Plot): Russian
Interface Language: Russian + English
Voice Language: English
System Requirements (Minimum): OS : Win 7 x64; CPU: 2.5GHz; RAM: 3GB; VRAM: 512MB; HDD: 30GB
30 GB Free Space for Game.
Description: This assembly is the usual pinch of incomprehensible files to each other to play Skyrim aimlessly veryMany weighed. Joke.
ATTENTION! The game configuration files were focused on an ancient iron, so, do not be surprised that the drawing of the world leaves much to be desired. If you wish, you can use the original settings of the game so that it does not frow it at all from pixels.
I made races prettier. Changed elves, kajitov, argonian and race of people, putting the usual replacer texture. Then slightly changed the interface and displaying game indicators. Ways for vampires and waswolves made the pathoral so that you take the moon not only in real life, but also clogged under the blanket from the sun and gotten on the death words "I do not want to work" more ilk. Added a bag of Sexlab'ovsky animations to be cute. And added high-quality equipment for each amateur to wave with glands and cheerAcupunctive songs on the tutor. There is no bald boy in the boot screen, instead it is hairy there, ordinary hairiness. Made food without salt so that you eat right. Changed magic to have fun in Catus Cast Spells and Dragon Venges, look for a "tank for Dovakin". As a layer for assembly, I used Ordinator. About mods "+18" I do not know anything, they themselves got into Skyrim. And then I fixed it all this with patches and fixes so that it did not collapse.
The assembly was made for himself for her beloved
add. Information: I didn't do strong changes in the original game, and did not change the original files with all sorts of textural packages, almost everything is original.
Next, the game supports Lorna races, but if you wish, you can use other races.
CBBE body, HDT and kind, TBBP, although Inot sure. Another bunch of modes on the appearance of the NPS and GG. It's not a secret to anyone, the original game files showed the uglyness of the races, so that, with the help of mods, made plastic faces for all races (, the main emphasis did on the female floor). Men's bodies from SOS, if desired, you can make Futanari and membersters using your mods. Added various patches and modifications so that the interface is properly displayed and not buggy. Also worth the mod, which in real time displays the health scale above the head.
All (sort of,) Popular collection quests have a quest label to whom Lena shares through all Skyrim in search of legendary artifacts. All original artifacts have been changed to more weighty and significant. All sexlab animations are allowed at the time of creating the assembly.
The assembly was built into the focus onSitting GG to any side. The magician-robber with various wishes of the wage, no one remained satisfied. So, it easily supports popular builds: Priusher, Berrisker, Paladin, Shubaka, Hiller, Buffer, Master Shadow, Illusionist, Sniper, Killer, Master of Tours, Debaffer.
And also this assembly can easily become a starting set for those who want Create your assembly to your taste.