Yush61.5 Mbshkonichi Sayo (Softnus Seal) Yus Thyzenshche YSDTSG, Animation, Tentlages, Oracle, Anal, Konoid Yuyapsch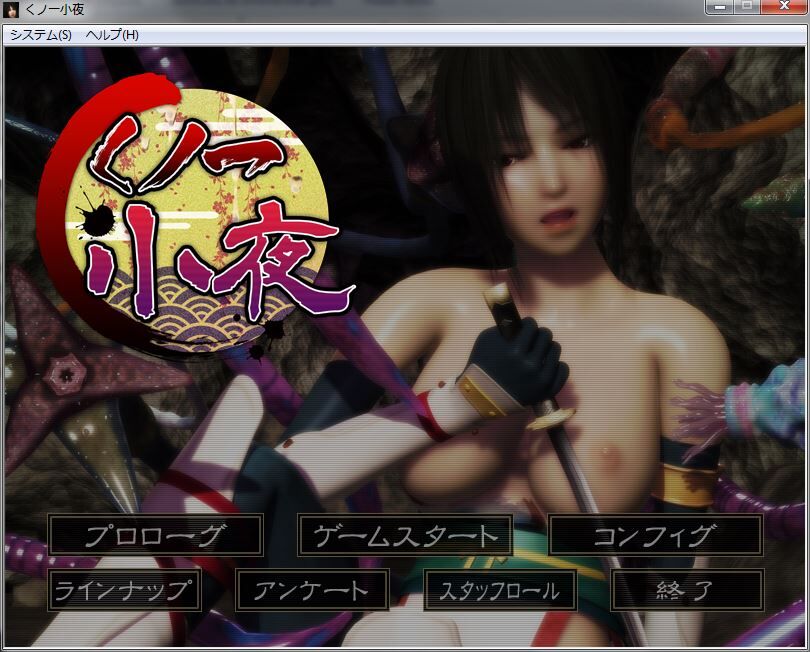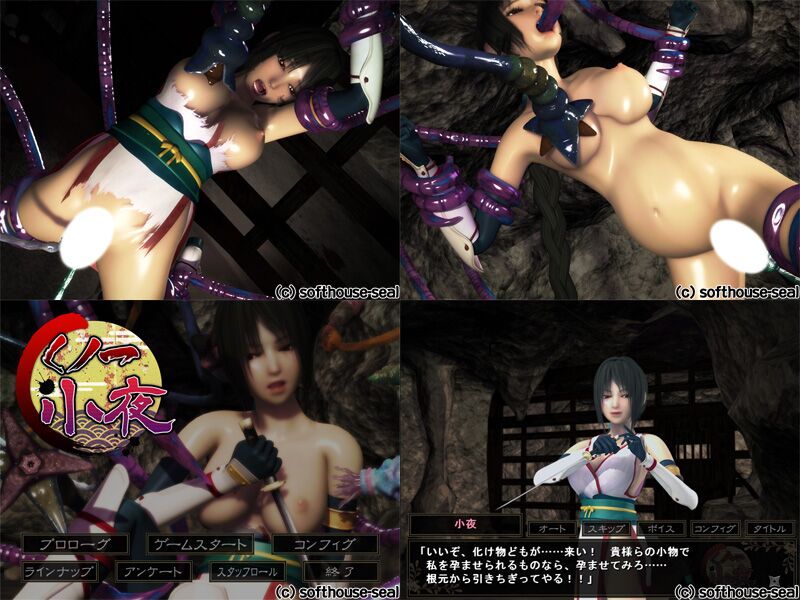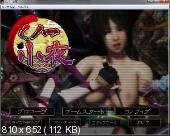 KUNOICHI SAYO / く く 一 小 夜 -Data release: 2013.03.22
Genre: 3DCG, Animation, Tentacles, Oral, Anal, Kunoichi
Censorship: yes
Developer / Publisher: Softhouse-SEAL
Platform : PC / Windows
Type of publication: License
Tabletka: Not required
Language of the game, Language of the Interface, Voice Language: Japanese
System Requirements: Win XP / 7
CPU 2.0GHZ OR GREATER; Memory 256MB (Vista / 7: 512MB); HDD 700MB or greater; Video 128MB or greater; DirectX 8.0a or greater.
dlsite.jap
dlsite.eng
Description: A Righteous Ninja Becomes The Seedbed of Sprawling Evil.
* Monogatari *
The World IS Passing from Tokugawa Control Into a New Era.
In This Time A Repulsive Spirit has Proliferated. IT Strikes in the Darkness
Without Mercy, Curses and Consumes. But There AreSecret Defenders
Against Such Evil. THEY ARE THE KUNOICHI. These Skilled Ninja Are
Endowed with the Powers of Exorcism, and Hunt Evil Beyond The Realm
Known to Human Eyes.
One Such Ninja is Sayo Shimotsuki.
to Hunt Evil She Baits IT WITH HER OWN Body.
The Tables Have undexpectedly Turned.
* The 2nd 3D Game from Softhouse-SEAL! *
Smoother Physics, More Natural Breast Movements!
Captivating Action of the Kunoichi in Sensual 3D!
AppReciate The Seductively ViVid Tentacle Humiliation
in Multiple Angles!
* Features *
Every Shot Can Be Enjoyed from Different Vantages,
Adjust Tentacle Speeds, And Blow A Copious Cumload
Whenever You Like – All AT The Click of a Button!