[1011.3 MB] SHOOTING LUNA (EL MAR) [CEN] [2013, Action, Side-Scroll, Rape, Group Sex, Monsters, Tentacles, Sex Toys] [jap]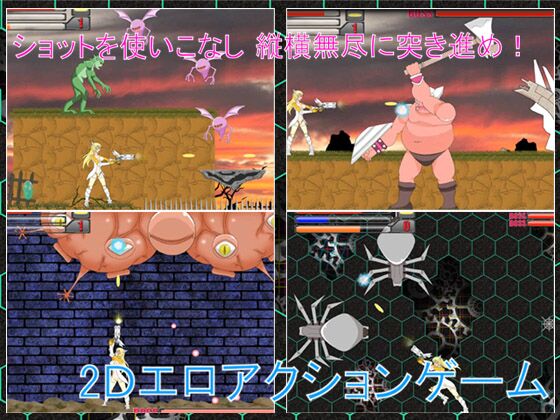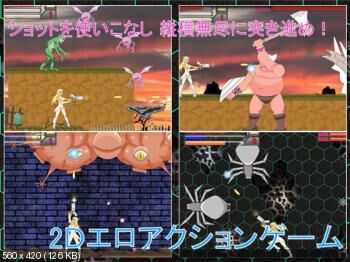 SHOOTING LUNA / シューティング · ルナ
Release YEAR: 2013
Release Date: 2013/11/13
Genres: Action, Side-Scroll, Rape, Group Sex, Monsters, Tentacles, Sex Toys
Censore : Yes
Developer: El Mar
Platform: PC / Windows
Publication Type: Original (License)
Tablet: Not Needed
Version: 1.0
Game Language: Japanese
Interface Language: Japanese
Sound Language: Japanese
System Requirements:
OS: Windows (Vista, 7,8) / Linux (Wine)
CPU: Intel Pentium4 2.0GHz
RAM: 512MB
HDD: 400MB
Flash Player
Description:
The Operation Girl to Manipulate Magic Tool Mystery "Luna", to Go On Board to Metal Lock That Was Turned Into A Den of Demons [ 123] Erotic Action Game.
■ To Proceed Through Bypass Your Trap and Various Enemy and Make FULL Use of Attacks and Jump, The Special Moves or Attacks Reservoir,
Erotic Rush to Various Scenes and Caught The Enemy!
■ Slime, Oak, Lizard, Plant-based, Mechanical System, Tentacle, Enemy Characters, Gargoyle , ETC …
Various Types Are Available, Transition to Finish The Scene Passes a Certain Period of Time and Being Fucked by The Enemy.
■ Number of Stages All Five Stages. With a Boss Stage in Each Stage, The Energy All
Yes Etch Scene, There Voice, Sound Effects Yes, Yes BGM, Yes Continue,
(Larger Version) There Gallery Mode That Can Be Viewed Freely etch Scene. [ 123] Because Even While Being Attacked by A Demon Various … Pick Up An Madou Ultimate Gun, And Roll Back The Specter of a Runaway Metal Lock …
to Be Exhausted Luna! Seikon F.IGHT!