[163.9 MB] [HCG] Seikoujo Claudia / Princess Claudia St. [Cen] [Big Tits, Knights, Armor, Large Breasts, Scat, Dark Skin, Big Ass, Group, Oral, Anal] [PNG]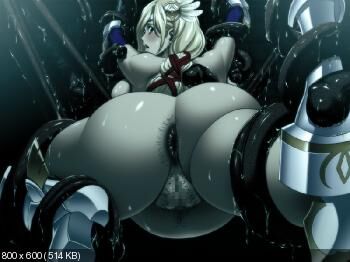 SEIKOUJO Claudia / 聖皇 女 クラウディア / Princess Claudia St.
Distribution type: HCG
Censorship: There are in all files
Genre: Big Tits, Knights, Armor, Large Breasts, Scat, Dark Skin, Big Ass, GROUP , Oral, Anal
Number of pages: 423
Format: PNG
Description :: the king of Yatsun Beruze.
Beruze is called Overlord, that the extension in the country is several times to war more.
Beruze Rumors that hunting to turn a bardo strike of neighboring countries.
Bardo is a country regulating Claudia Princess, was a small, but rich territory.
Beruze contemplate, but to get rich lands that are not interested in other hand and Claudia Lombardo Princess
Beruze Continue March Create a team to expand the lands near the border Bardo.
Beruze Princess knew that ClaudI do not like the game to send a letter on the place.
Capitulation Conditions Claudia was not drinking is unconditionally surrender Bardo, but perhaps.
Capitulation should be rejected as something of granted.
There is no beruze drink. He lived, provided, of course, other thoughts from the very beginning.
The recommendation is that to make a public position just to penetrate.
Well-equipped conditions Beruze begin to invade bardo.