[18.22 GB] VirtuagirlHD (CAPTAIN COOK FTSM-YHOWLUCKY) Cards A0677-A0697 / Virtual girls – Dancing on the table (Totem Entertainment) [UNCEN] [2007, Screensaver, Striptease] [ENG] [Addon ]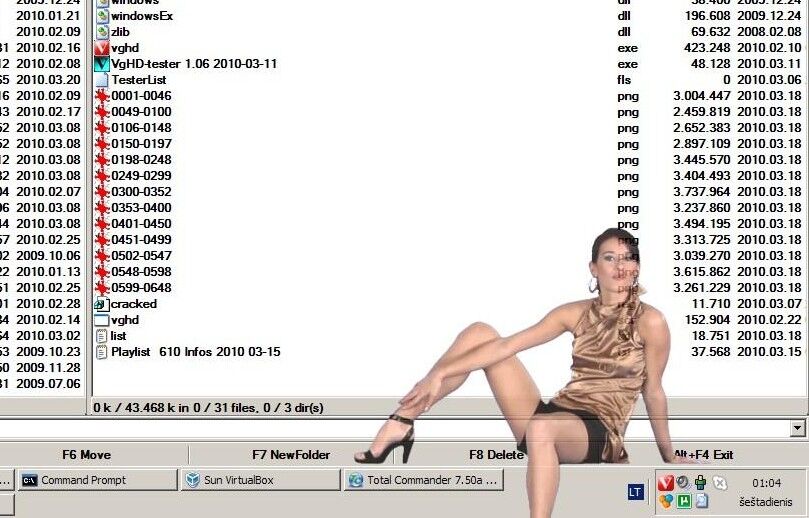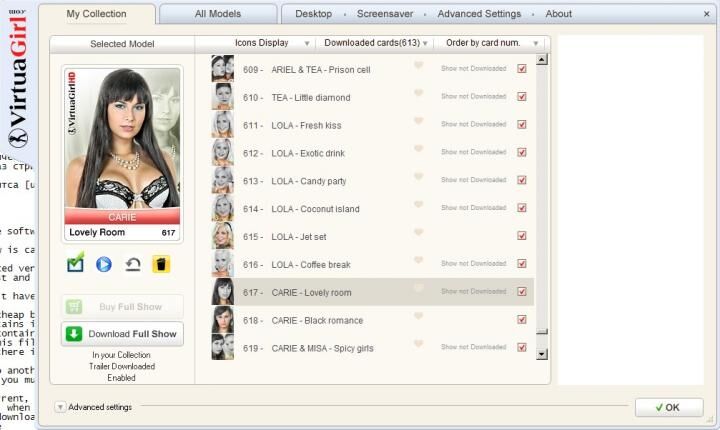 (Addon) VirtuagirlHD Cards (* .vghd) A0677-A0697 / Virtual girls – Dancing on the table-year of production: 2007
Genre: Screensaver, Striptease
Censorship: None / There is a patch for deletion
Developer : Totem Entertainment
Platform: PC / Windows
Publication Type: Modified (pirate)
Tabletka: Not required
Language: English
Type of translation: Text and Sound in this language (Original) [ 123] Interface Language: English
System Requirements: Windows 2000 / XP / Vista 32 Bit Color Description: Virtuagirl HD is a logical continuation of the well-known VirtualGirl and StripSaver screensavers from the company "Totem Entertainment". Unique models with full striptease scenes – you have on your desktop. At the time you do your job, girls are going out and cheerful at a certain time.You are from striptease to a simple exciting dance on a chair.
You can turn off the striptease display and turn on simply beautiful dance. Girls are always over all windows and you can enjoy them during the usual use of the computer. Comes in a simplified version, everything is simple: installation, launch and enjoyment!