[314.9 MB] Sakuramiya Shimai No Netorare Kiroku / Shooting deceived Sistor Sakurami (Queen Bee) (Ep. 1-2 of 2) [Cen] [2019, Students, Big Tits, Oral Sex, Anal Sex, Group Sex, Yuri, DVDRip ] [JAP / ENG / RUS]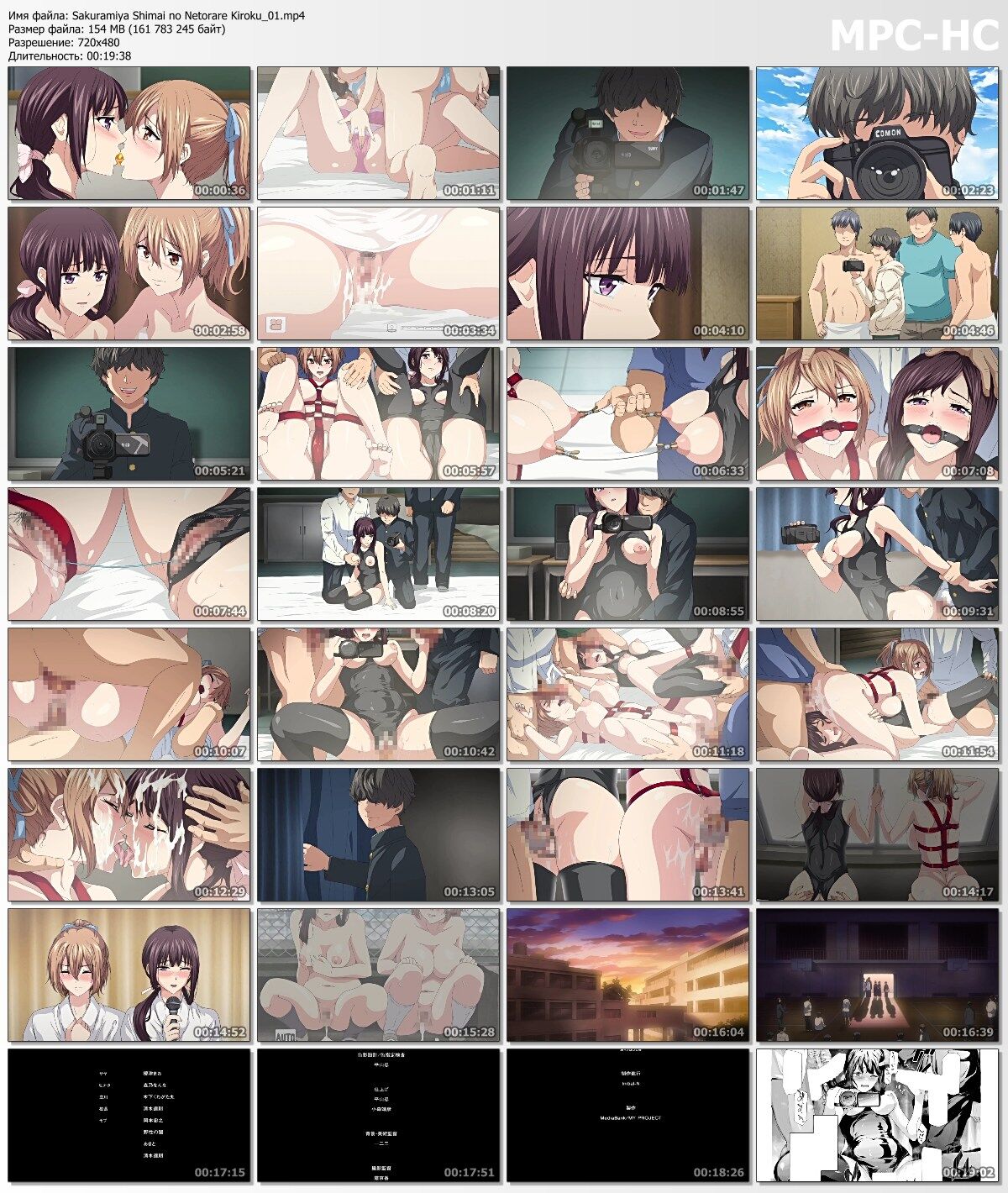 – 桜宮 姉妹 の ネトラレ 記録
Sakuramiya Shimai No NetoRare Kiroku
Shooting deceived Sistor Sakurami
Year of release: 2019
Genre: Students, Big Tits, Oral Sex, Anal Sex, Group Sex, Yuri [123 ] Series: EP. 1-2 of 2
Duration: 2 * 20 min
Censorship: yes
Voice: Japanese Original
Subtitles: English external ASS / SSA
Subtitles: Russian [RedDogg] External ASS / SSA
Original author: Shiki Takuto
Studio: Queen Bee
Description: Two sisters in intimate relationships? It is too trite and just for the current hentai … Hinata and Sayachi Inseparable sisters, they do everything together – learn, they are cleaned, go to one circle (archers from Luke) and of course they have sex. Hinata is stronger throughout and in sports and in study and Sayachi never be sakened. They have a common acquaintance annoyingBachikiva photographer, who constantly transmits Hinate some pictures. Once Sayachi receives a message with a huge number of vulgar photos with a girl in underwear. Then they began to come and video with this girl and various sex toys. However, the face was not shown anywhere, but for some reason Sayachi seemed to be her body to pain acquaintances. Soon she receives a video where the girl is deprived of virginity … The next day, Sayachi discovers Hinat who has sex with a photographer in the backyard of the Academy. She will later try to protect his beloved little sister, but she will not succeed and she herself will become part of the depraved plan of the car.
Extras. Information: World-Art
Video Quality: DVDRip
Video Format: MP4
Video: MPEG4 Video (H264) 720×480 (853: 480) 119.88fps 841kbps
Audio: AAC 48000HZstereo 253kbps.