[52.1 MB] Red Ring -Conspiracy of the Sylvania Empire- / Red Ring – Communication Empire Empire – (Sweet Princess) [Cen] [2012, JRPG,] [JAP]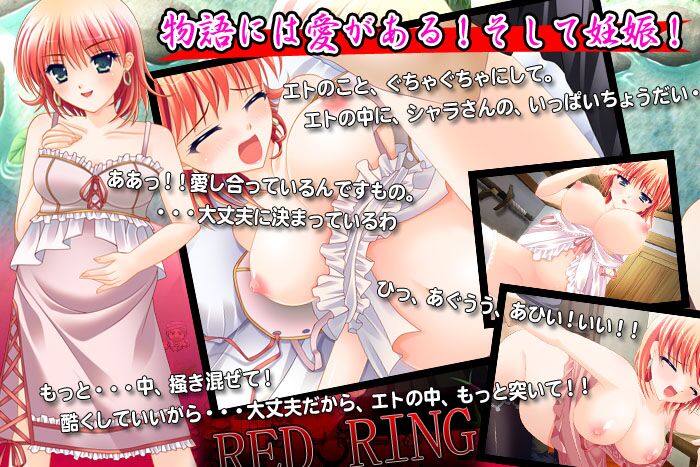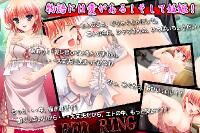 Red Ring -Conspiracy of the Sylvania Empire- / レッド ~ ~ シルヴァニア国 の の ~ / / Red Ring – Communication Empire Empire – Year of release: 2012
Release Date: 2012/4/26
Genre: JRPG, Fantasy, Vanilla Sex, Pregnancy / Impregnation, Big Breasts
Censorship: There is in the game (Games) Distribution
Developer / Publisher: Sweet Princess
Platform: PC / Windows
Type of publication: License
Tabletka: Not required
Language of the game: Japanese
Interface language: Japanese
Language: Japanese
System Requirements: [PC] WindowsXP / WindowsVista / Windows7
CPU Intel (R) Pentium IV 2.0GHz Resolution Screen: 1024 × 768 Memory: 512MB Description:
▼ Story ▼
"I'm Used to Treachery and Betrayal … It's How Humans Are."
Shara Was World-Weary for His Young Age . He Met A Girl While Doing Small Jobs In The Village.
"You're a Cute One," He Said Frankly. "My Name IS Shara.
I'm Your Man for Getting Things Done. For the right Price.
Money Is The Only Thing You Can Trust in this World."
She Introduced Herself AS Eto. She Had Been Caught In The Center of A Revolutionary War.
"I Trust in Money. You Want Me to Fight on Your Behalf, Show Me Cash. I'll Take That Pretty Body As Pay, If You Like."
And So It Was, That Shara Was Recruited AS a Mercenary In THE GREAT WAR OF SYLVANIA.
▼ CHARACTSERS ▼
Protagonist / Shara (Age 19) – Rough Spoken, Capable, Untrusting of People. SURVIVING THE HARSH WORLD ALONE.
Heroine / Eto (AGE 18) – Part of the Resistance Against The Sylvania Empire, Leader of the Red Eye. Hires Shara AS HER BODYGUARD.
Elder / Tania (Age 65) – Councilor AND Sage. After the Reformation of Xanadu He Secretly Fled The Castle.
Guard / Luvus (AGE 47) – Rigidly Serious, Leader of the Imperial Guard. Dedicated to Country, But Not Its Current Despot.