[57.7 MB] Royal Hunt / Royal Hunting [PTCEN] [2009, Adv, RPG, Guro, Rape, Big Breasts, DFC] [RUS]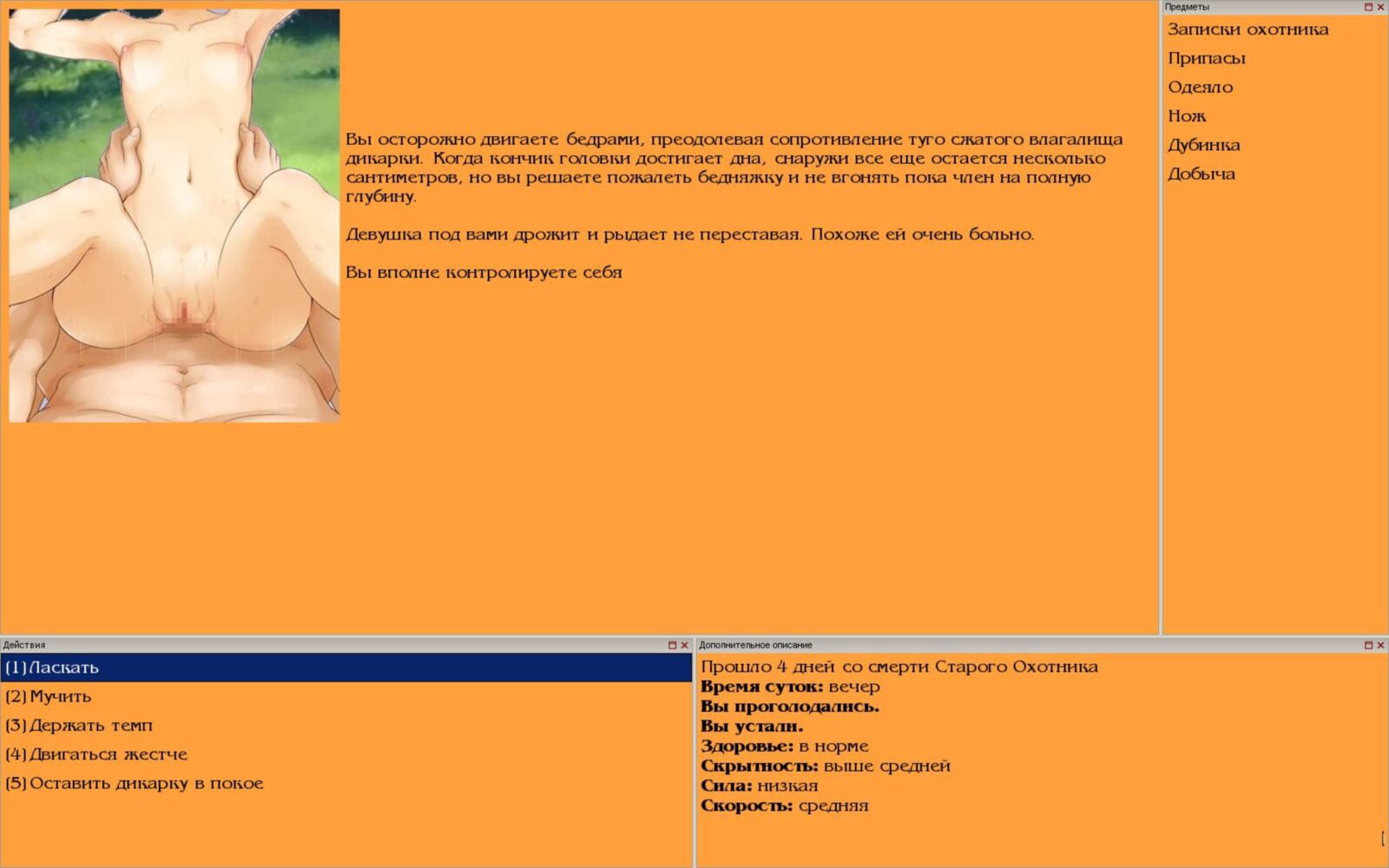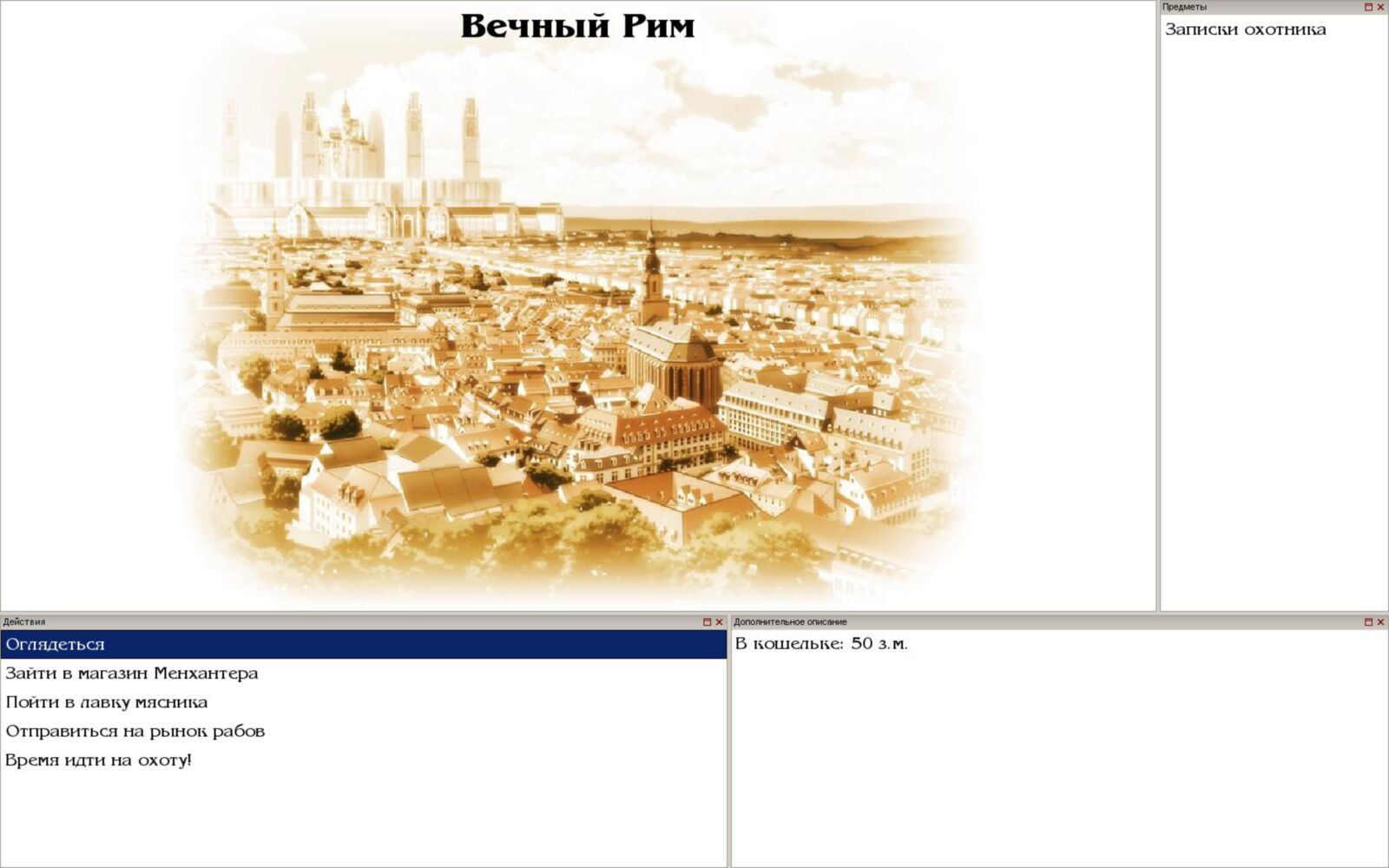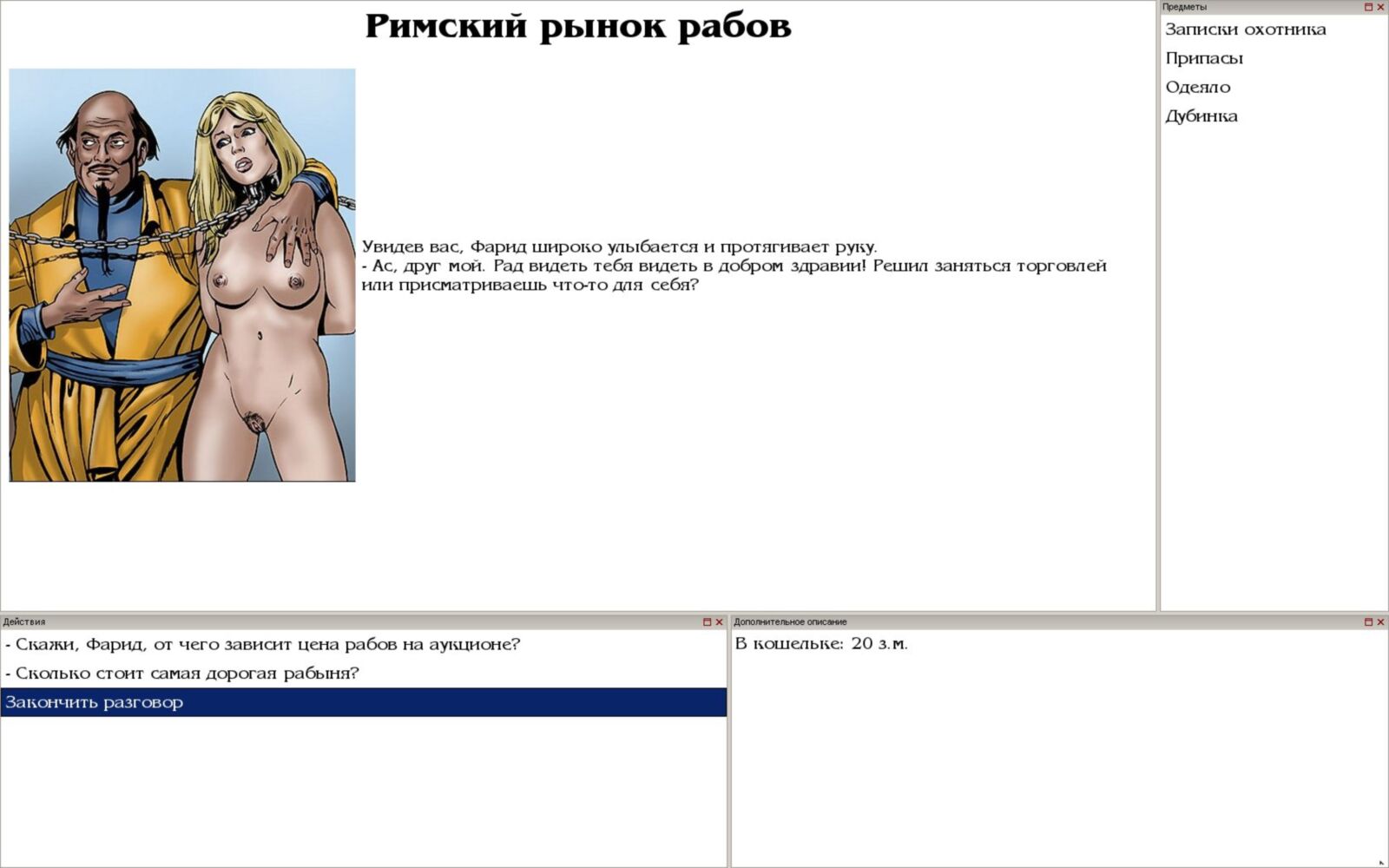 January 2010 – Royal Hunt / Royal Hunting
Year of production: 2009
Genre: Adventure, RPG, Guro, Rape, Big Breasts, DFC
Censorship: There is not in all distribution games / removed not In all the game distribution
Developer: Independent Anonymous Developer (Old Huntsman)
Publisher: Samizdat
Platform: PC / Windows
Type of publication: Original (license)
Tabletka: Not required
Language: Russian
Translation type: text and sound in this language (original)
Interface Language: Russian
System Requirements: Windows XP, Minimum
Description: "Fan" game that resembles something Slave Maker. It is located at the junction of RPG and VN.
You are invited to take on the role of hunter-worker in the mystical multi-densine eternal Rome. Your task is simple – to catch in the wildSu dikarok and sell them at auction. This will help you all kinds of hunting devices and even special animals that can be bought in the store. There is a rather unusual pumping scheme – you will increase your skills, if you successfully rape a dicark in a mini-game. In general, the game allows violence, murder and even cannibalism, although it is not necessarily for the passage of the plot.
No plot by and large: to "win" enough to dial 1000 gold. The completion contains a hint of continued)
Conclusion:
The game is clearly on an amateur, but made with a soul. Guro genre connoisseurs should like.