[599.6 MB] REGINA BELT TOLOMEA [INPROGRESS, 0.2A] (Barents) [UNCEN] [2016, RPG, 3DCG, Demons, Rape, InCest, Mystic]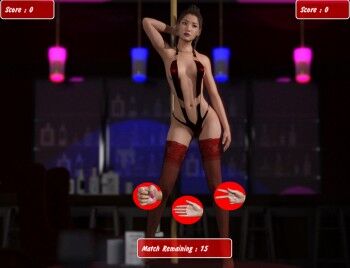 Regina Belt Tolomea [0.2A] (Barents) / Regina Tolomei belt
Year of release: 2016
Release Date: 2016/01/11
Genre: RPG, 3DCG, Demons, Rape, InCest, Mystic [123 ] Censorship: None / There is a removal patch
Developer / Publisher: Barents
Platform: PC / Windows
Type of publication: in development
Tabletka: Not required
Version: 0.2A
Game Language: English
Interface Language: English
Voice Language: Unknown / Other
System Requirements (Minimum): CPU: Athlon / Pentium 200 MHz
RAM: 64 MB
DirectX: 8.1 or above
RAM: 512MB; VRAM: 128MB; HDD: ~ 600 MB RPG Maker MV !!!
Description: No, You Will Die and Come Alive, AS All of US, to the hell You'll Dive …
This is a statory WITHOUT A MOLAL HOW ONE Should Die Without Dying and Burn WITHOUT BURNING.
A STORY of a Young Sexy Girl in the Stage of the Quiet Crisis Age. Making Her Career At A Cost of Her Own Private Life and Purity of Her Soul, with Each New Achievement Through Her Indifference and Suffering of Her Victims She Indulges in Vice and Seduction, Contaminating Her Soul Like Hideous Infection. You Will Pass Through 7 Hellish Temptations. Are You Ready To Go to the End, Choosing The Right Way to Redemption and Forgiveness of the Heroine's Soul?
Additional information: 3 optional end-pieces are offered in the game.
Extras. Information: Add. INFORMATION: PATREON RPG MAKER MV !!!