[6.92 GB] Injuu Gakuen Ex / Lady Blue / Blue Girl (FUKUMOTO KAN, DANDELION, DAIEI EIZOU, ANIME 18) (EP. 1-4 OF 4) [UNCEN] [1996, Fantasy, Rape, Demons, Tentacles, School, Action, Adventure, DVD9] [JAP / ENG / RUS]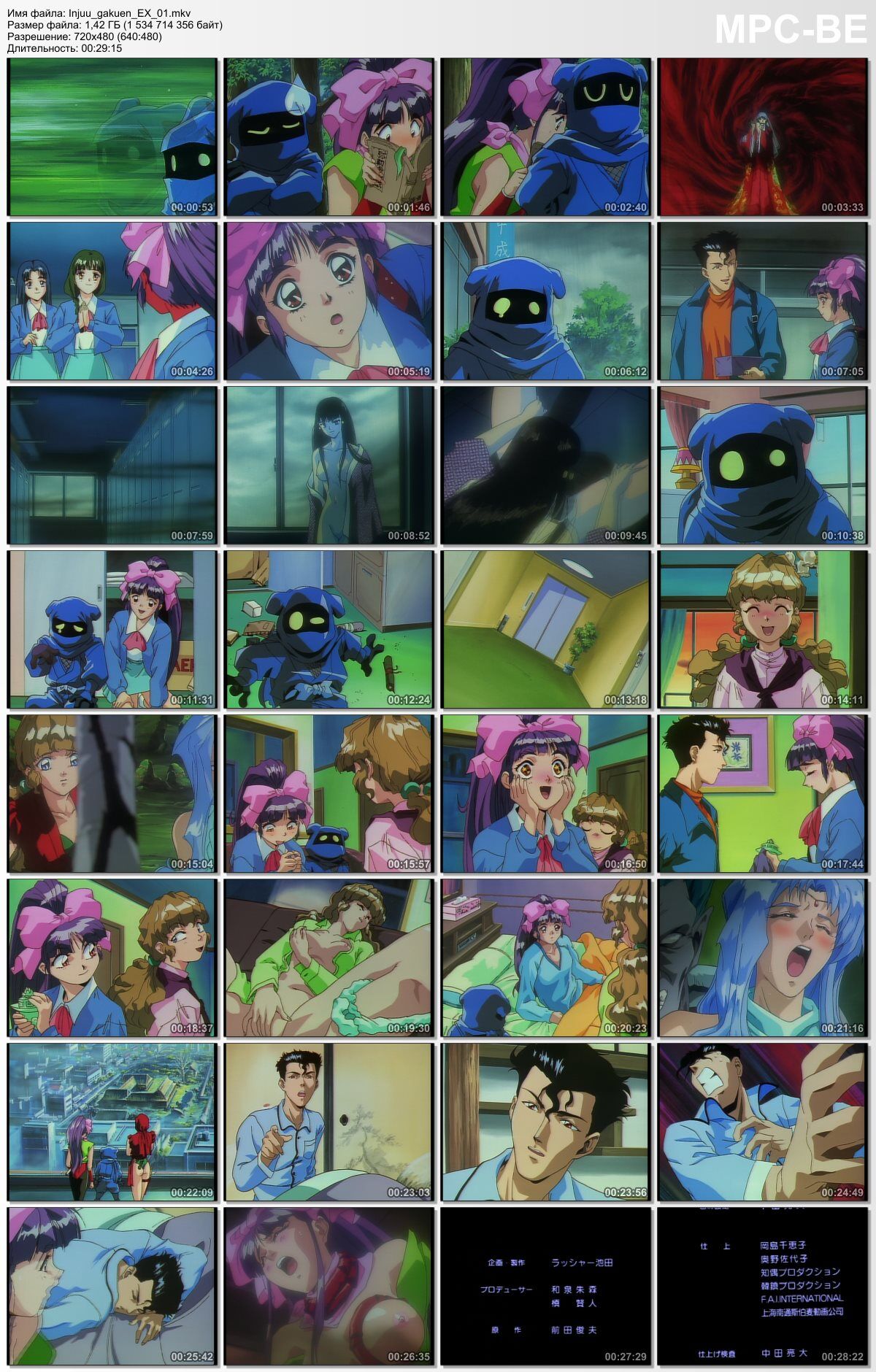 -INJUU GAKUEN EX
淫獣 Ex
Lady Blue
Blue Girl
Year of release: 1996
Genre: Fantasy, Rape, Demons, Tentacles, School, Action, Adventure
Series: Ep. 1-4 of 4
Duration: 4 * 30mn
Censure: None
Voice: Japanese Original
Voice: English Professional (full duplication)
Voice: Russian Professional (two-haired) Outbarrow [123 ] Subtitles: English
Director: FUKUMOTO KAN
Original author: Maeda Toshio
Studio: Dandelion, Daiei Eizou, Anime 18
Description in Russian: It all started a century ago when Ninja clan concluded a truce with underground world. And now, after the six hundred years of the world, the residents of the suspension world is about to lead the new ruler. On Miko Mido – a charming ninja girl – suddenly laid the familyBusiness: Follow the sexually concerned Shikima did not come to people. But when the rival clan stole a stamp that fastened this demonic deal, Miko and her sister Miyu became the goal of the most dangerous race of perverts who ever existed on Earth.
Description in English: 19 Year Old Ninja MiDou Miko's Fortune Predicts That She's About To Fall in Love When An UNExpected Downpour Thrown Her Into The Arms of 20 Year Old Hidemasa -Whom She Immediately Recognizes As The Man of Her Dreams! Poor Miko Must Not Only Stave Off The Jealosy of Her Friend, 19 Year-Old Fubuki Kai, But Is Forced to Put He Fantasies on Hold When She Learns of the Ancient and Mysterious 'Male' and 'Female' Flutes Which Are Wreaking Havoc on HER PARENTS AND WOMEN ON EARTH. Suspecting That The New Man in HerLife Might Know Something About the Flutes, She Must ENLIST HIS AID, OR PERISH!
ANIDB
Add. Information: For the provided disk thank you Diablo32012.
Video quality: DVD9
Video format: DVD Video
Video: MPEG 2, 720-480, 4-3, 29.97 FPS, ~ 7000 kbps
Audio 1 : JPN, AC-3, STEREO, 48.0 KHZ, 192 KBPS
Audio 3: ENG, AC-3, STEREO, 48.0 KHZ, 192 Kbps
Audio 4: RUS, AC-3, STEREO, 48.0 KHZ, 192 kbps.