[637.8 MB] Issho Ni Sleeping: Sleeping With Hinako / Singles together: Sleep with Hinako (Kimura Shin`Ichirou, Studio Hibari) (Ep. 1 of 1) [ECCHI] [2010, Pantsu, BDRip] [JAP / RUS / ENG / hun] [1080p]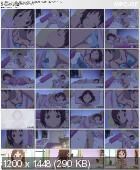 ISSHO NI SLEEPING: SLEEPING WITH HINAKO
いっしょ にすりー ぴんぐ ぴんぐ Sleeping with Hinako
We sleep together: Sleep from Hinako
Year of release: 2010
Genre: Ecchi, Pantsu
Series: EP. 1 of 1
Duration: 45mn 55s
Censorship: Etty – Light Erotic
Voice: Japanese Original
Subtitles: Russian [Stormheart & 8day] External ASS
Subtitles: English [Chihiro & T4W] External ASS
Subtitles: Hungarian [R-RFS] External ASS
Director: Kimura Shin`IChirou
Studio: Studio Hibari
Description: Hinako, Former Human Who Now Lives in the Anime World, Has Fallen Asleep. This Is The Video Documentary of Her Defenceless Sleeping Pattern.