[787 MB] Snow Drop / Galanthus Nivalis / Snowdrop (Sweet Basil, Peach Princess) [UNCEN] [2000, VN, Adventure, Straight, Romance] [ENG / RUS]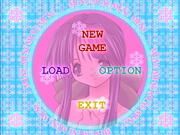 Snow Drop / Galanthus Nivalis / Snowdrop-Year of production: 2000
Genre: VN, Adventure, Straight, Romance
Censorship: None
Developer: Sweet Basil
Publisher: Peach Princess
Platform : PC / Windows
Publication Type: Modified
Tabletka: Not required
Language: English / Russian (Text / Interface)
Language: Japanese (Character Voice)
System Requirements: CPU: Pentium II 133 MHz, RAM: 128 MB, VGA: 32 MB, Windows 95/98 / ME / 2000 / XP Description: Snowdrop – an amazing white flower, despite the winter blooming when the snow still lies on the ground. Flower, which is a symbol of "Hope" and "objections", and it is he who is the main theme of this game!
You are Minorora Sasazuka (Minoru Sasazuka), 19 years old, a dreamer who cannot decide on the choice "to whomHeads his heart. "A normal Japanese guy trying to go to the college, you are developed physically, as a result, very popular among girls, but almost not able to surrender to the flame of romance.
You were invited to a wonderful ski resort, you came to the mountain house, Where they were not since childhood, to ski and relax. With you came: Kyoka's childhood friend (Kyoka), her elegant sister Keika (Keika), and your sister Honami (Honami). In the house you met the hospitable hostess with sad eyes , Kasumi (Kasumi). Also, in the house there is a wonderful Shizuka (Shizuka), the mysterious helper of the hostess.
In this story, you will learn that Köka is in love with you since childhood. You guessed it, but did not even suspect As while around you did not get this beautiful and pOmature snow. At the same time, you are fascinated by a quiet and romantic ship – what will be your choice?